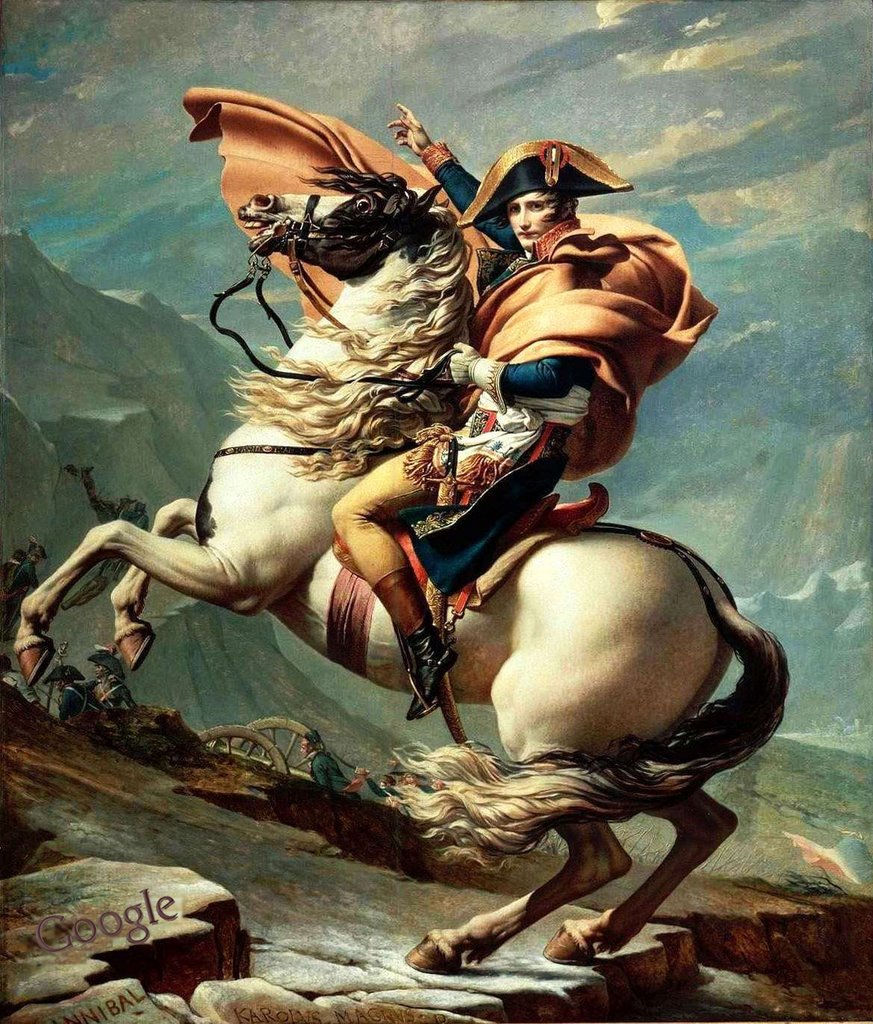 Being a strong and powerful horse of a breed well known to Man, she always hated to be rode around. Her muscles, her power, her torque, was never meant for a human being, so insignificant and so useless - due to the idea that they can't run - thus the thought of getting a human rider over her back, to kick her by the side often got to her nerves.
She wanted to be free. She wanted to run in the wild like a beast. She wanted animals and creatures to see her in awe, and not see the rider over her back. She wanted to be seen and not be sat on, she wanted to be what she was.
One day, her opportunity came. As the rider, again, as usual, kicked her by the side as she was trying to make a jump over a little boulder, this time she flicked her hind legs hard and wide, lifted her whole back up to the sky and shook violently. The rider, taken aback by her sudden response, lost control and balance, and in a split second was off on the ground. She galloped away with the wind, swiftly without looking back, thrilled by her new found freedom.
Crossing the many miles of grass and fields, the stepping across rivers and streams, she was filled with pride and a sense of dignity. Now, she's the wild horse that Man cannot tame. The proud stallion that people will admire and dream of catching to no avail. She was strong and powerful, the beast that the forest has never seen!
But soon enough, she realized that this new found freedom of hers wasn't really freedom. She wandered around the open fields and meadows. After a while, she got bored with the grass and scenes. It wasn't like she never saw those kind of things before. She saw plenty of it while she was still carrying her rider wherever she went.
Now, she lost her sense of meaning and direction. The evening sun came and set behind the dark mouintains, and she knew not where to rest her head. Still strolling, she slowly missed her rider. The rider will usually give her a nice warm rub every evening, and tie her to something so that she can rest comfortably. No more were there any warm rubs, she didn't even know where to go and rest for the night.
She was what she was, because of what the rider gave her. Losing the rider, and she lost what she is.
The tears of a horse are tears that Man never sees, yet she was crying and sobbing. A horse that was once a symbol of power and might, suddenly reduced to emptiness and direction-less. She wished that she didn't kick her rider off. She wished she wasn't so arrogant and so strong-willed. She was ready to give up anything now, even her own life, to get the rider back on her self.
Still caught in her tears, her eyes caught the dim light at the corner of her horizon. She tilted her head, wondering the source of the light. Soon, a familiar voice called from a distance, getting louder and louder.
She didn't have to wait for the rider to find her. She knew that if she lost this opportunity, she will never get it back again. She got up to her legs, and again, carried by the wind, back to the feet of the rider. The rider ran to the horse, and gave his beloved carrier a warm hug and a nice rub on the back.
"Where have you been?" he asked with so much warmth and love. She so wanted to tell him how much she missed him, how sorry she was for leaving and kicking him off, and her promise of never going away again, but all that could come out from her were the mere grunts of a typical beast.
"You'll never go again would you?"
Never.
A rider, brings meaning to the flying of a horse, and the rider is the heartbeat of the horse. The rider makes the horse what it is, and the rider makes the horse a magnificent creature that both Man and creatures will read, see and hear. Where is your rider, and what have you done with him?